Updating the Audi A4 MMI (Multi-Media Interface) system can offer several benefits, including:
Improved functionality: Updates often include new features, enhanced performance, and improved user interfaces. These updates can provide a better user experience by introducing additional functionalities or refining existing ones.
Enhanced compatibility: MMI updates can ensure compatibility with the latest smartphones, operating systems, and external devices. This enables seamless integration with your personal devices, allowing you to access music, contacts, and other features more efficiently.
Bug fixes and stability improvements: Updates often address software bugs and stability issues. By installing the latest updates, you can benefit from improved system reliability and performance. These updates can resolve glitches, freezing, or crashing problems that may have been present in previous versions.
Increased security: Software updates frequently include security patches to address vulnerabilities that may have been identified. By keeping your MMI system up to date, you reduce the risk of potential security breaches or unauthorized access to your vehicle's systems.
Updated maps and navigation: Many MMI updates include updated maps and navigation data. This ensures that you have the most accurate and current information, such as new roads, points of interest, and traffic data, helping you navigate more effectively.
Improved voice recognition and control: Updates may include enhancements to voice recognition systems, making it easier to use voice commands for various functions. This can improve hands-free operation and allow for safer interaction with the MMI system while driving.
Extended compatibility with Audi Connect services: Audi Connect is a suite of online services and features provided by Audi. Updating the MMI system can ensure continued compatibility and access to these services, which may include features like real-time weather updates, news, and access to various online applications.
It's important to note that the specific benefits of updating the Audi MMI system can vary depending on the model and the updates available.
It is also very important to get know what type of MMI you have. The easiest way is by checking current firmware version.
We have created very detailed manual how to check firmware version, please check this link (click)
Europe
MMI 3G Plus
Latest available firmware is HN+_EU_AU3G_K0942_3 – link
Latest available map update is 6.36.0 8R0051884KL – link
There's also available bundle pack which contain above firmware and maps, and also hidden green menu script enabler – link
Apple CarPlay / Android Auto – link
MMI 3G High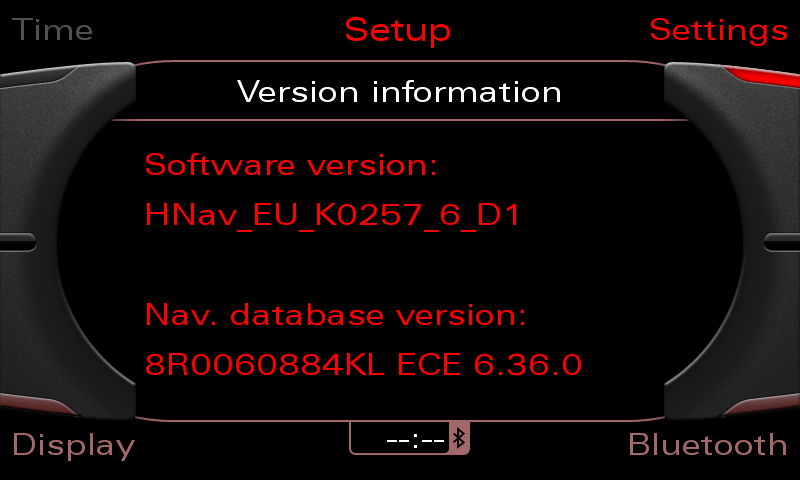 Latest available firmware is HNav_EU_K0257_6_D1 – link
Latest available map update is 6.36.0 8R0051884KL – link
There's also available bundle pack which contain above firmware and maps, and also hidden green menu script enabler – link
Apple CarPlay / Android Auto – link
MMI 3G Basic
Latest available firmware is BNav_EU_K0260_1_D1 – link
Latest available map update is 5.35.2 4G0060884AM – link
There's also available bundle pack which contain above firmware and maps, and also hidden green menu script enabler – link
Apple CarPlay / Android Auto – link
MMI Mib High Scale 2 (MHS2)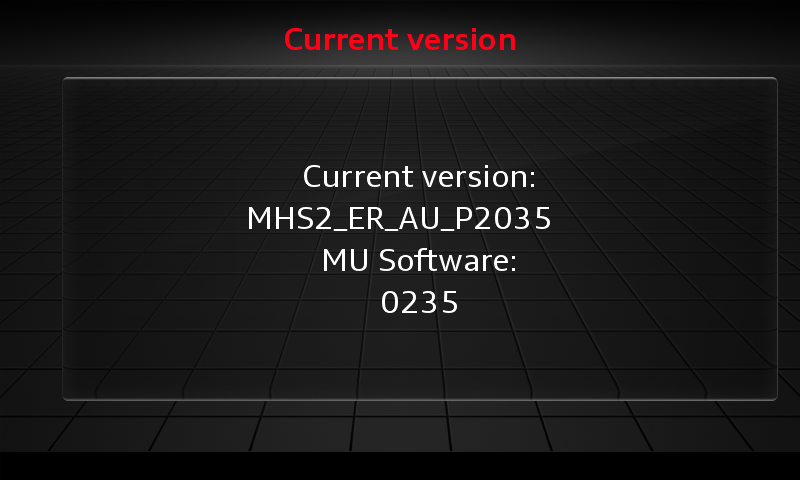 Latest available firmware is MHS2_ER_AU_P2035 MU0235 – link
Latest available map update is P310_N60MIBSCALE1 ECE 2023 – link
There's also available bundle pack which contain above firmware and maps – link
MMI Mib2
Latest available firmware is MHI2_ER_AUG22_K3346 – link
Latest available firmware is MHI2Q_ER_AUG22_P5092 – link
Latest available map update is V03.959.820.JK 330 ECE – link
There's also available bundle pack which contain above firmware and maps – link
Apple CarPlay / Android Auto – link
USA / Canada / Mexico
MMI 3G Plus
Latest available firmware is HN+_US_AU3G_K0942_6 – link
Latest available map update is 6.24.0 8R0060884JE – link
There's also available bundle pack which contain above firmware and maps, and also hidden green menu script enabler – link
Apple CarPlay / Android Auto – link
MMI 3G High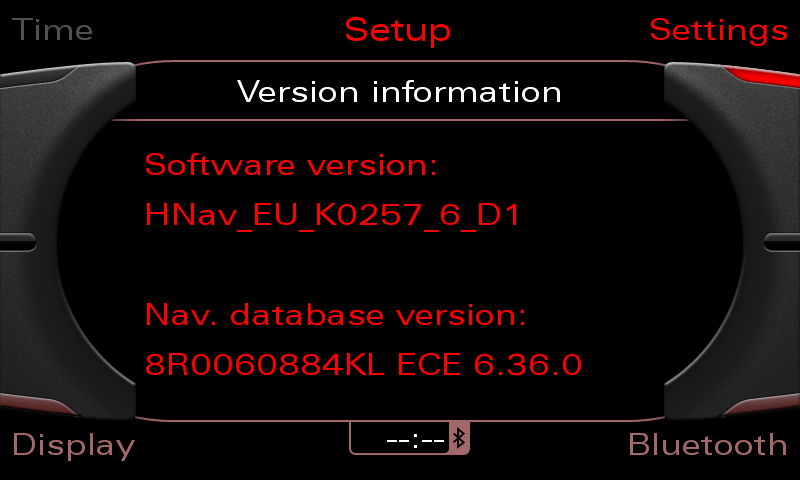 Latest available firmware is HNav_US_K0133_3_D1 – link
Latest available map update is 6.24.0 8R0060884JE – link
There's also available bundle pack which contain above firmware and maps, and also hidden green menu script enabler – link
Apple CarPlay / Android Auto – link
MMI Mib High Scale 2 (MHS2)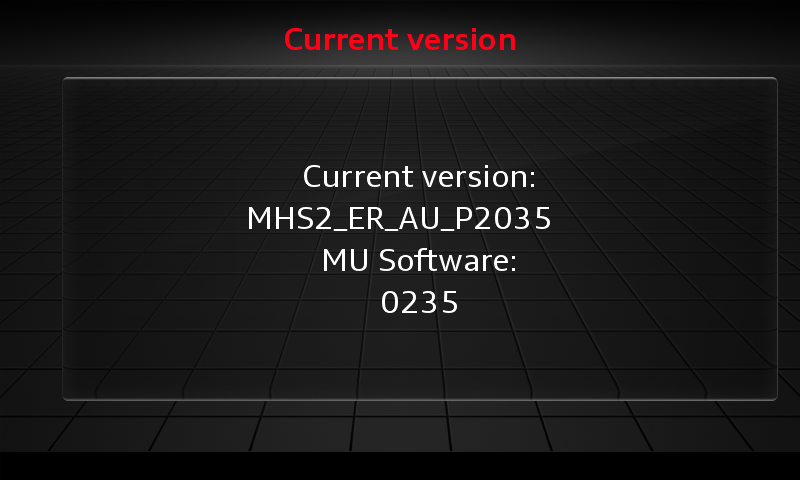 Latest available firmware is MHS2_US_AU_P2037 MU0185 – link
MMI Mib2
Latest available firmware is MHI2_US_AUG22_K3347 – link
Latest available firmware is MHI2Q_US_AUG22_P5087 – link
Latest available map update is P85 N60S5MIBH3 NAR – link
There's also available bundle pack which contain above firmware and maps – link
Apple CarPlay / Android Auto – link